Local Government Commission
of the
Pennsylvania General Assembly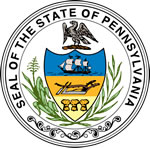 THE LOCAL GOVERNMENT COMMISSION is a bicameral, bipartisan legislative service agency of the Pennsylvania General Assembly. Created in 1935 by an Act of Assembly, it is one of the oldest agencies of its kind in the country. Five Senate Members and five House Members, appointed by the President Pro Tempore of the Senate and the Speaker of the House of Representatives, respectively, constitute the Commission. The ten Members, three from the majority party and two from the minority party in each chamber, collectively work by consensus for more effective and efficient local government.
The Commission serves as a specialized local government resource for legislators, caucus staff, committee staff and constituents on inquiries, issues and legislation, providing objective expertise in many facets of local government. It takes on long-term complex projects, producing results that may be more difficult to achieve, or cannot be achieved, through caucus staff or advocacy groups alone. Commission Members, with the aid of staff, identify, draft and sponsor legislation to address local government issues, and review certain intergovernmental cooperation agreements as required by law.
The Commission provides a forum for statewide municipal associations, representing different types of municipalities and officials, to express their views directly before legislators from both caucuses in the Senate and House. It works with these and other stakeholders in proposing legislation for the betterment of Pennsylvania local government.
MEMBERS OF THE LOCAL GOVERNMENT COMMISSION